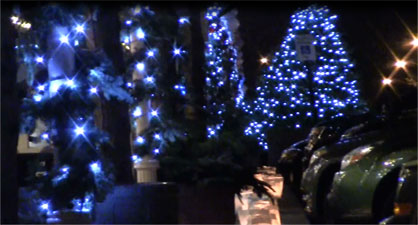 Downtown St. Joseph will be all lit up this Friday night as the 22nd annual Luminary Festival is held. St. Joe Today's Brian Smith tells us everyone will hit the shopping district as around 1,000 luminaries are lit out on the sidewalk. You can make a whole night of it.
"You're in and out of shops and restaurants and cafes, and typically, a lot of merchants have samples, and there are sales going on," Smith said. "It's that pre-holiday excitement."
The luminaries are being placed on the sidewalk with the help of high school students. The Luminary Fest starts around 5:30 when the dark settles in, and the fun will run through about 9.