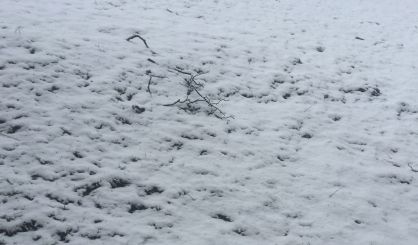 Snow is coming down on southwest Michigan, and you can expect it to continue for several more days. WNDU Meteorologist David Harker tells WSJM News a series of systems is coming out of the northern plains even after the winter storm expected Friday. It'll keep going.
"We've got a series of systems that'll be diving out of the northern plains states and out of Canada," Harker said. "I'm looking, long term, after this snow ends Friday evening into early Saturday from lake effect, we're going to see a break, and then the snow will pick up again as system snow throughout Saturday.
Harker says the snow could continue through Tuesday or even Wednesday. Harker tells us there will be heavier accumulation the farther inland you go.