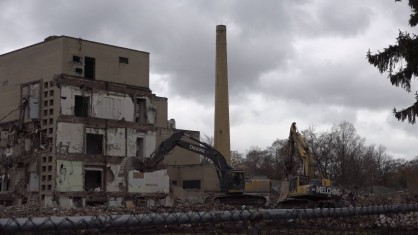 Millions of gallons of city water in Benton Harbor may have gone to waste due to a valve left open at the former Mercy Hospital building when the facility closed in 2011. Berrien County Treasurer Bret Witkowski tells WSJM News crews working on the building's demolition pumped more than a million gallons out of the building's basement.
"We believe the cause of the water was a valve not shut off by the city to the facility, and it probably just kept feeding into the basement and then once it was shut off, it probably just went down the floor drain," Witkowski said. "I think the first day it was shut off, the water went down about three feet."
Another sign the water was municipal is that they tested it, and found it was fluoridated. Witkowski says it would have been the city's job to shut off Mercy Hospital's water when the building was first shuttered.