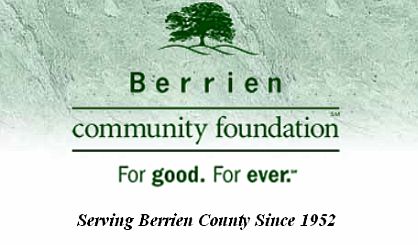 400 turkeys will be given out to people in Benton Harbor for this Christmas. That's because the city is teaming up with Whirlpool, the PGA, and the Southwest Michigan Community Action Agency for a December 22 giveaway. They did it last year, and Mayor Marcus Muhammad tells WSJM News people really appreciated the help.
"The response was absolutely golden," Muhammad said. "It was people who really thanked us for doing it. Some even said, 'I've been living in Benton Harbor all my life, and the city itself has never done anything for me."
Muhammad's had people coming up to him this year to ask if they're doing it again. The PGA's Ryan Ogle told us this is a great way for the organization to work with the city.
"The Benton Harbor community has been so embracing to the Senior PGA, and this is a small opportunity of hopefully many more to come, an opportunity where we get to say thank you and show our appreciation.," Ogle said.
The turkeys are available to residents of Benton Harbor, St. Joseph, and Benton Township. To get one, you'll have to fill out an application while the community action agency works to make sure there's no duplication of services. The applications have to be turned in by December 19, and they can be found at the following locations.
Southwest Michigan Community Action Agency: 185 East Main St, S303, Benton Harbor, MI 49022
United Way: 2015 Lakeview Ave, Saint Joseph, MI 49085
The Department of Health and Human Services: 401 8th St, Benton Harbor, MI. 49023
Benton Harbor City Hall: 200 E. Wall St, Benton Harbor, MI 49022
City of St, Joseph: 700 Broad St, St. Joseph, MI 49085
Benton Charter Township: 1725 Territorial Rd Benton Harbor, MI 49022
Mosaic: 510 W. Main St, Benton Harbor, MI 49022
Michigan Works: 401 8th St, Benton Harbor, MI 49022
The Emergency Shelter Services: 645 Pipestone St, Benton Harbor, MI 49022
The Salvation Army: 233 Michigan St, Benton Harbor, MI 49022
Benton Harbor/Benton Township Senior Services, Inc: 225 Colfax Ave, Benton Harbor, MI 49022