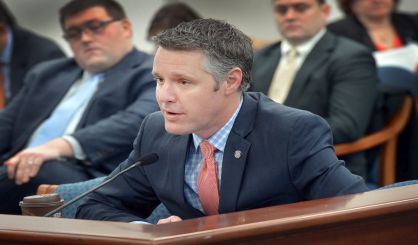 In the waning days of the lame duck legislative session, a plan to increase the number of people who sign up to be organ donors in Michigan has been approved. State Senator John Proos tells us Lauren's Law will require secretary of state employees to go the extra mile to get people registered.
"When you go to the clerk at the secretary of state's office to renew your driver's license, that they'd ask you to affirmatively participate," Proos said. "Of course, you could choose not to, but the point is that a person-to-person contact gives the best opportunity for success."
Lauren's Law is named for a New York girl who was put on life support while waiting for a heart transplant. She did eventually get it. Introducing the law in Michigan was suggested to Proos by John Grinnell, a Niles resident and kidney transplant recipient.