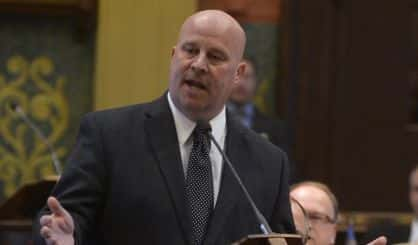 State Representative Al Pscholka has made it through all six of his years in the Michigan House without missing a single vote. The last day of voting was last week, and throughout that session, Pscholka cast 1,263 votes. In total, Pscholka has voted more than 4,100 times in the House. He tells WSJM News lawmakers accomplished some big things since 2010.
"I think one of the biggest things we've done is really trying to turn the fiscal condition of Michigan around," Pscholka said. "We only had $2 million in the bank when I got there. We've got $700 million in the bank, we've paid down $20 billion in debt. We've cut taxes, we eliminated the Michigan Business Tax. We've made Michigan a better place to live and work."
Pscholka made a promise to be on hand for every vote that he could when he was first campaigning in 2009. He'll be out of office come January, thanks to term limits, and says it was an honor to serve southwest Michigan.