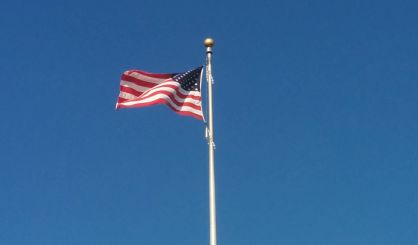 A group from Michigan has received a big honor. For the 3rd consecutive presidential inauguration, Michigan's Multi-Jurisdictional Mounted Police Drill Team and Color Guard will perform in the Inaugural Parade. The Parade theme is We the People: Our American Journey. That's something the group took into consideration when filing an application to participate, says co-founder Lorenzo Veal.
"One of the things we put in our application was that, if a group of officers from different departments can get together for a focused endeavor like this particular drill team, we want to know why Congress can't get together and focus on some endeavors that will benefit the people."
Veal says they are honored to have been chosen and so far 23 members of the team will travel to Washington, D.C. for the January 20th event. The trip will cost each one $2,000.