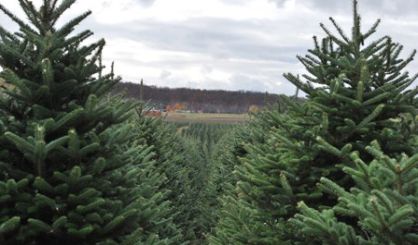 If you have a live Christmas tree, you may be ready to toss it out. Michigan Christmas Tree Association Executive Director Marsha Gray says it's best to recycle that tree.
"More communities do pick up the trees in a separate collection," Gray said. "In Michigan, a lot of those trees are chipped into mulch used in parks walkways. So, it has a whole other life after you've used it as a Christmas tree."
Gray says on the west side of the state, some communities lay the trees along the beach to prevent erosion. She tells us you shouldn't just throw away your tree, as that will just contribute to the waste taking up space in landfills.