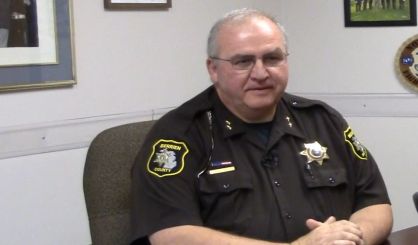 With New Year's Eve almost here, there are a few things police are reminding people not to do as they celebrate. One of them is shooting a gun into the air. Berrien County Sheriff Paul Bailey tells WSJM News some folks might like to do it, but it's illegal in most places.
"In my opinion, it's careless or reckless use, no matter where you're doing it, even if it's legal to shoot your firearm off in that township," Bailey said. "The cities in Berrien County, you cannot shoot a firearm off in them at all. It would be a violation of the city ordinance."
Bailey says you could be looking at a misdemeanor or a felony if you fire a gun into the air on New Year's. It all depends on whether you've been drinking. He also notes the practice is dangerous.