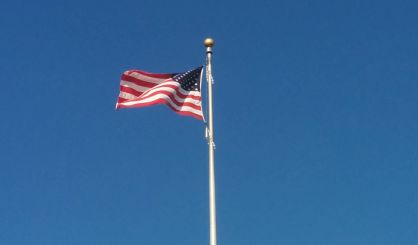 2016 was a tough year for the law enforcement profession with the number of officers killed in the line of duty spiking at 135 nationwide. Craig Floyd, the CEO at the National Law Enforcement Officers Memorial Fund, says there were more ambush style attacks this year than in previous years.
"Texas had the highest number of officer fatalities this year with 17, followed by California with 10, Louisiana with 9, Georgia with 8, and Michigan with 6," Floyd said.
Among the two Michigan officers killed this year were Joseph Zangaro and Ronald Kienzle. The Berrien County Courthouse security officers were shot and killed on July 11 when an inmate got hold of an officer's gun.