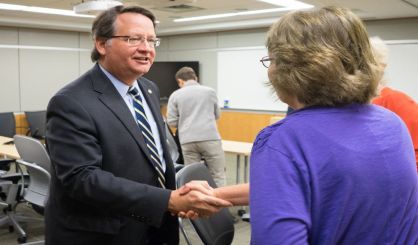 What will a Donald Trump administration mean for the U.S. auto industry? Michigan's two U.S. senators discussed that on the floor of the North American International Auto Show in Detroit Monday. Senator Gary Peters was asked if his fellow Democrats will be able to work with Trump on vital issues for Michigan's top industry.
"I think we have to wait and see where the new administration is," Peters said. "There are not a whole lot of specifics there, so we want to see what they want to talk about."
Senator Debbie Stabenow says she's encouraged so far by the next president's proposal to spend a trillion dollars on infrastructure, noting it will advance the projects needed to make autonomous vehicles a reality sooner rather than later.