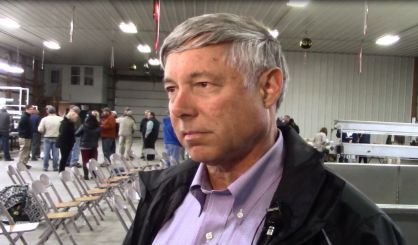 With a repeal of the Affordable Care Act already in motion, Congressman Fred Upton predicts many of its provisions will remain in place when Republicans come up with their replacement plan. He tells WSJM News there's a lot of work ahead on the Obamacare alternative, but some of its more popular components should be salvaged.
"I think we're going to be looking at allowing folks to keep their kids on their policies," Upton said. "That was in a Republican alternative plan for the last number of different years now. We're going to see issues on pre-existing illnesses. That will not be a reason to deny coverage."
Upton also predicts the Republican replacement for the Affordable Care Act will include the expansion of health savings accounts and allowing people to shop for insurance across state lines. He's expecting a long series of hearings in the next year to craft the replacement plan. Upton also tells us Congress will consult with governors around the country as it tries to figure out how to prevent those who can't afford insurance to continue receiving coverage.