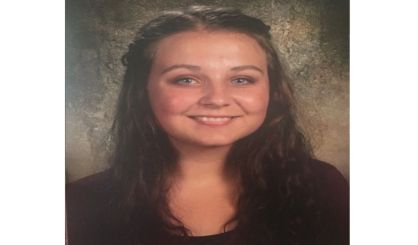 A 15-year-old St. Joseph High School student is in the running to be named the Military Child of the Year by Operation Homefront. The non-profit provides assistance to military families, and tells us Janelle Gehrke was among 400 kids to be nominated by parents, teachers, and coaches. She's now one of 20 semifinalists for the Coast Guard category. Her dad, Jeffrey Gehrke, works at the St. Joe Coast Guard station, and tells WSJM News his daughter has done all sorts of things to be helpful on the bases where they've lived.
"She started up a program herself, letting out dogs for the families in the housing in Maine when we were stationed there, and she would go out there while the spouses were away from their homes, she would go and let the dogs out and stuff like that," Gehrke said.
The finalists for the award will be named next month. Gehrke says he knows who he's rooting for.
"She's a great student in school, gets really good grands, and is all around a good, solid kid," Gehrke said. "I couldn't ask for a better daughter."
The awards will be picked based on scholarship, volunteerism, leadership, and extracurricular involvement. Six kids nationwide will be picked as Military Child of the Year. There's one award for each service branch.