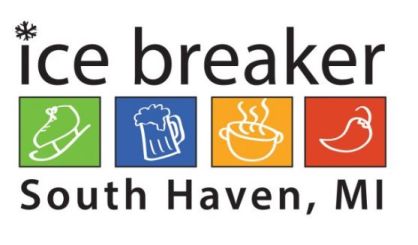 There will be plenty of fun this weekend in South Haven as the 24th annual Ice Breaker Festival gets underway. Susan Diepen, with the South Haven Chamber of Commerce, tells WSJM News everything starts Friday with the snowsuit fashion contest. The big day, though, is Saturday.
"We have our ice carving competition where 300 to 600 pound blocks of ice are going to be carved by our expert sculptors," Diepen said. "That's going to be going on all day on Saturday."
They'll also have a chili cook-off, ice skating, a cardboard sled race, a 5K, curling, and stuff for the kids. Diepen says South Haven, normally sleepy in the winter, experiences summer levels of visitors each year for the Ice Breaker Fest. You can find the whole schedule at www.SouthHavenMI.com/pages/IceBreaker.