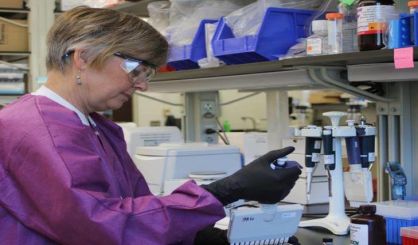 Tomorrow is World Cancer Day, and the American Society of Clinical Oncology has released its annual report on progress made in the battle against cancer. It's also calling on the Trump administration to continue funding medical research. Dr. Harold Burstein, co-editor of the report, tells us he's hoping the Trump administration places an emphasis on medical research because it's giving people hope, which is what they often need most.
"For a long time, I think, people had been a little nihilistic, feeling that there wasn't demonstrable or measurable progress in cancer care," Burstein said. "That's really no longer the case."
Advances included in the report range from new genetic tests that may help people lower their risk of certain cancers, to new treatments that target molecules that help cancers grow. The report outlines the importance of emerging research on using what are known as "liquid biopsies" in cancer care.