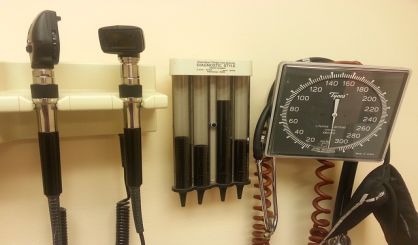 Schools all over the state are being asked to do emergency drills for cardiac arrest this week. Michigan Department of Health and Human Services spokesperson Bob Wheaton tells WSJM News about 326,000 people go into cardiac arrest each year and only about 10% survive. So, the state recommends schools have automatic external defibrillators.
"If they did have an AED, they might be able to save someone's life," Wheaton said. "So, we really do encourage schools to have AEDs, but then also on top of that to be sure that they've done drills to make sure the appropriate personnel know how to operate it properly and are able to respond."
Wheaton says schools are also urged to train staff in CPR. Those that do the most to prepare for cardiac emergencies can be designated as MI HeartSafe. Almost all schools in Van Buren County have the designation, while the Benton Harbor Charter School Academy and the Blossomland Learning Center are the only HeartSafe schools in Berrien.