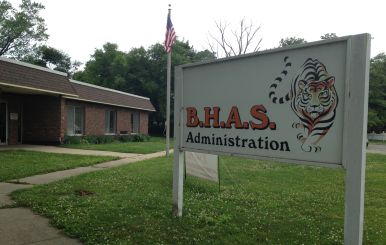 Leaders at Benton Harbor Area Schools say they have already budgeted for tax chargebacks the district is expected to face this year. A chargeback happens when a business successfully appeals its local tax assessment to the state and a local taxing entity has to pay back to the treasurer's office what it's already received in anticipation of those revenues. Berrien County Treasurer Bret Witkowksi tells WSJM News, it's a particular problem in the Benton Harbor area.
"The hub of our commercial district in Berrien county is, for the most part, in Benton Township," Witkowski said. "They have a large portion of it. It also deals with properties that we are unable to collect all the taxes on that we had to foreclose."
Witkowski told us Benton Harbor Area Schools will likely get hit with $315,000 in tax chargebacks this year. The district in a statement Friday said it's already budgeted $175,000 this year for such costs. The additional $140,000 will have to come out of the next budget.