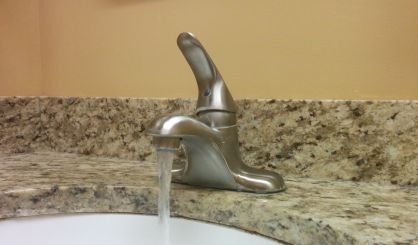 Governor Rick Snyder is sticking by a decision to end state-funded credits on customers' water bills in Flint. He says he and Flint Mayor Karen Weaver had a "constructive" meeting Tuesday, but he reaffirmed that the credits will last through February because the water's lead level is no longer above a federal limit. Residents are still using filters.
Weaver, who did not speak with reporters after the meeting at Snyder's office, had criticized eliminating the credits that apply retroactively to 2014 and after. She will hold a press conference today. Snyder says he and the mayor also spoke about replacing lead pipes and ways to bring jobs to the impoverished city.
The Associated Press contributed to this report.