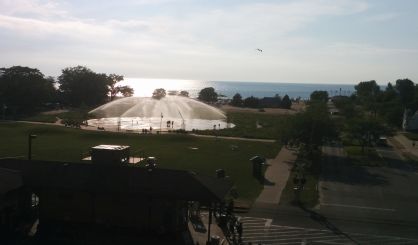 City leaders in St. Joseph are working on some amendments to the parks master plan to include specific ideas for three parks. City Manager John Hodgson tells WSJM News they're proceeding with the creation of the plans for Whirlpool Centennial Park, Dickinson Park, and Riverview Park.
"This will be an effort starting up shortly," Hodgson said. "We'll engage with the public, with residents of the area, with users of these parks. We'll develop specific master plans for each of these parks, and then we'll use going forward to develop the properties."
Hodgson says they want to know what sorts of features residents might like to see in each park. Work on crafting the parks master plan will begin next month, and it's hoped the project will be finished by the Fourth of July.