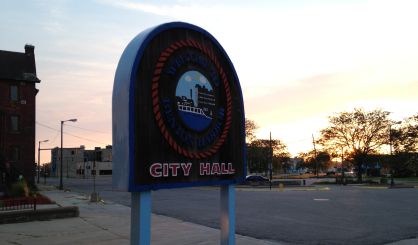 Benton Harbor Department of Public Safety Acting Director Dan McGinnis is hoping to get the public's thoughts on what police should do this summer to keep the community safe. He's now working on the department's annual spring and summer enforcement strategy, and tells WSJM News he wants to make sure all bases are covered this year. So, he's going to release a survey.
"It's a good way to reach out to our community and know what's important to them," McGinnis said. "If we're not on the same page, if I'm doing traffic on Main Street, but we've got people complaining about drugs on the south side, then we're not really doing the residents a service."
McGinnis says he'll be putting the survey online to ask folks for input in the next week or so. You'll be able to find it on the department's Facebook page. He says Benton Harbor police always come up with a summer enforcement strategy and work with Michigan State Police and the Berrien County Sheriff's Department throughout the busy season.