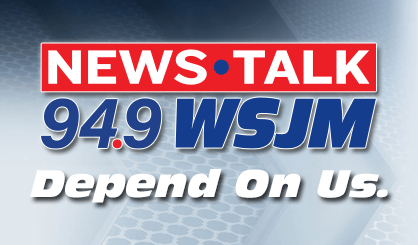 A Little Free Library is coming to Benton Harbor this weekend as part of National Reading Month. The Berrien County Democratic Party will hold an event on Sunday at the Wide Awake United Church of Christ at the corner of Bellview and Pipestone in Benton Harbor to put the finishing touches on the Little Free Library which will be installed in the city later this year.
"The Little Free Library program is kind of like literary geocaching. People get on the website or the app, and when they're in a new city, they go and exchange a book," Little Free Library Committee Co-chair Julee Laurent tells WSJM News. The event Sunday will be from 3 to 4:30 p.m., and this will be the first of several of the libraries planned for Benton Harbor. Just where it will go has yet to be determined.
"We just thought it would be great to start that cultural book exchange here while also having free books for anybody who wants them," adds Laurent. And although the Democratic Party of Berrien County is spearheading the effort, she says there are no political overtones. "Right now, the national dialogue is pitting the two parties against each other, but we all live here. We're all friends, and we're all interested in where we intersect as a community as friends and neighbors. So we want to do events each month to bring us all together in the spirit of making our community better, and focus on that."
Sunday's event will feature people reading books to kids, refreshments, and a free book for each child to take home.