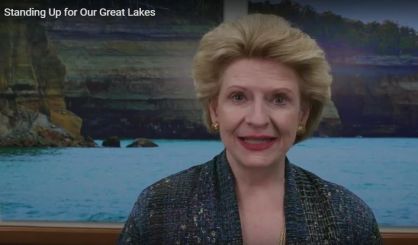 In a new video, U.S. Senator Debbie Stabenow urges Michigan residents to "stand up for the Great Lakes." That's after the Trump administration's proposed elimination of the Great Lakes Restoration Initiative.
"It's critical that we have resources to protect our precious Great Lakes," Stabenow said. "So, I need you help in telling the story about boating and fishing and hunting."
Since 2010, the Michigan Democrat says $300 million has annually funded the Great Lakes Restoration Initiative. Several members of Michigan's congressional delegation have blasted the Trump administration proposal. You can find Stabenow's video message here.