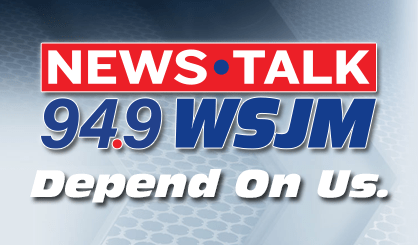 High winds are expected around southwest Michigan for the next day or so. WNDU Meteorologist Mike Hoffman tells WSJM News they'll be the kind that usually arrive with a severe storm, although he's not expecting rain or thunder.
"It can last for most of the day, off and on," Hoffman said. "We're not going to see 50 to 60 mile per hour winds all day long, but we will probably see an occasional wind guts, mainly along the lake shore, of 50 to 60 miles per hour."
Hoffman is also expecting snow, creating the perfect conditions for power outages. He suggests being prepared for them. He also tells us the weather is going to rapidly warm up come Saturday, with temperatures near 70 on Sunday. This could be winter's last hurrah.