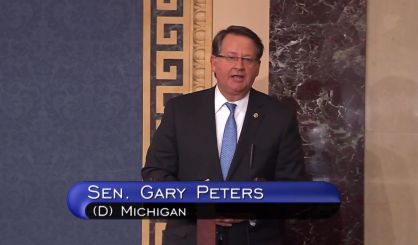 Be tough on trade. That's what U.S. Senator Gary Peters, of Michigan, says President Donald Trump needs to be as he's meeting with the president of China this week. Peters spoke to Michigan News Network before Trump's meetings Thursday.
"It starts with the illegal dumping of steel and all sorts of products that are illegally dumped," Peters said. "The president needs to make it very clear the United States will not tolerate that."
The Michigan Democrat says China has consistently failed to comply with its international trade obligations, and American workers have paid the price. Peters also says says President Trump also needs to hold China accountable for currency manipulation.