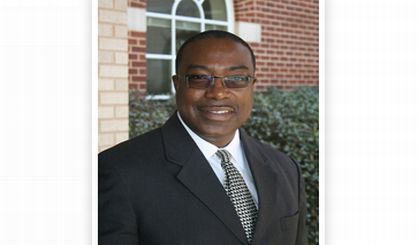 There is some movement in the case against former Benton Harbor Area Schools Superintendent Dr. Leonard Seawood. School board president Joseph Taylor says they've been informed charges are coming.
"We've been made aware that the past superintendent is being charged with a crime," Taylor said after Tuesday night's school board meeting. As for what the charges could entail, he would not say. "We can't say embezzlement," said Taylor adding that will be up to the Berrien County Prosecutor's Office to announce. He added "we can say charges because we don't want to be liable for saying anything incorrectly as a district."
There has not been any official announcement of charges as yet against Seawood from the Berrien County Prosecutor's Office. The former superintendent was paid $80,000 in a separation agreement with the district in 2015, and police turned their investigation over to prosecutors last summer.
Here is the statement Taylor read at the conclusion of Tuesday night's meeting:
"The Board of Education of Benton Harbor Area Schools District recently became aware of criminal charges being filed against the former superintendent, Dr. Leonard Seawood. The charges are only allegations. Dr. Leonard Seawood is presumed innocent until and unless proven guilty beyond a reasonable doubt. The board encourages all board members and district personnel to refrain from making any comments regarding the charges until all legal proceedings are completed. The district will continue to monitor the legal process and provide updates to the school community as they become available."