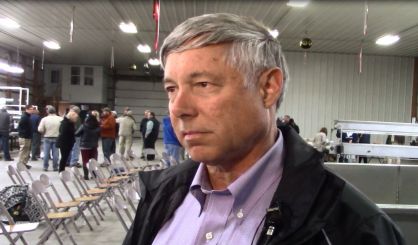 Congressman Fred Upton is hoping for quick passage of new legislation he's introduced to help ensure cancer patients have access to care. He tells WSJM News HR 1920 aims to fix a Medicare reimbursement formula that results in some providers not being paid enough for their services.
"Many folks, when they become eligible for Medicare at age 65, we want to make sure that the reimbursement for physicians is the right level so that they can get the treatment they deserve, help pay for some of these drugs, and advance the research that will help find the answers to these diseases that might take a loved one," Upton said.
Upton tells us, under current law, "prompt pay discounts" are included in the Medicare formula. Prompt pay discounts are a drug company invention to compensate distributors for the costs of shipping and handling of drugs. That results in less payment for cancer centers. Upton's resolution, co-sponsored by Democrat Gene Green, of Texas, aims to balance that out. They're currently looking for additional sponsors.