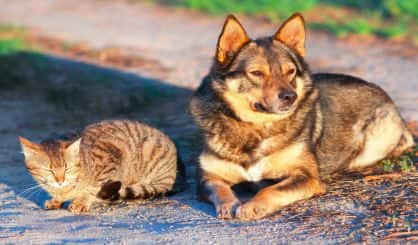 The Bissell Pet Foundation's latest Empty the Shelters event, held this past Saturday, has resulted in more than 1,500 dogs and cats finding new homes. The Grand Rapids-based organization paid the adoption fees for folks looking to pick up a critter, says spokesperson Holly Kroeze. She tells WSJM News the events make a big difference.
"This is our third event in Michigan, and then about a month ago we did Empty the Shelters in northern California," Kroeze said. "So, I think we're up to adopting out close to 5,00 pets thanks to the shelters."
This past Saturday's Empty the Shelters event led to the adoption of 710 dogs and 802 cats. Plus, they adopted 18 other animals, which Kroeze says could be anything from rabbits to chickens. Shelters in Van Buren and Cass counties took part. If you'd like to help pay for the next Empty the Shelters, go to BissellPetFoundation.org.