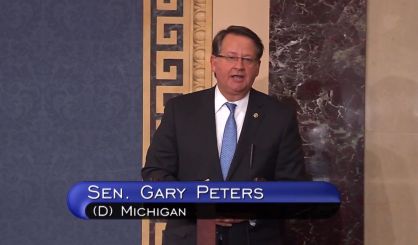 As speculation continues into who will replace former FBI Director James Comey, U.S. Senator Gary Peters has questions for the president. He spoke with Michigan News Network about them.
"How this happened, what was the sequence of events," Peters said. "If if was motivated by the fact that the FBI is engaged in an investigation, that is very serious."
The Michigan Democrat and his colleagues are hoping to meet with the Attorney General to ask these questions and get answers. Peters says whoever replaces James Comey will have to be someone who is not perceived as partisan.