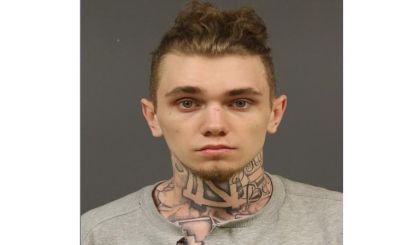 One of the two men accused of attacking Michigan State Police Trooper Garry Guild is headed to prison. 21-year-old Michael Barber faces up to 15 years behind bars for the most serious conviction, assault with intent to commit great bodily harm. Defense attorney Scott Sanford told our partners at WNDU NewsCenter 16 he was pleased the jury found Barber guilty of that instead of attempted murder, which was in front of them.
"In my opinion that was a victory for us because none of the other stuff really mattered. That was the one that was going to carry the biggest sentence," Sanford said. Barber attacked Guild when the trooper had pulled over his brother in February on US 31. The trooper told WNDU after the verdict he's tried not to watch the dashcam video of what happened.
"I tried to stay away from looking at it again because every time I looked at that video, it affected me to a deeper and deeper degree," said Guild. Travis Wise was strangling Guild while Barber went for his gun. Two passersby got involved and pulled the men off the officer. Barber will be sentenced next month.