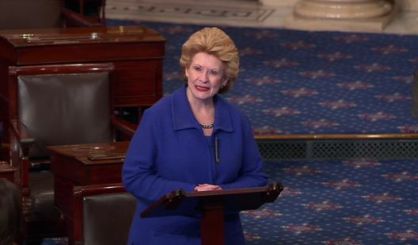 President Donald Trump's administration says state and local governments should pay for cleanups of the Great Lakes and other iconic waterways. The proposed federal budget for 2018 would eliminate $427 million for regional water restoration initiatives. U.S. Senator Debbie Stabenow of Michigan told Michigan News Network the money is vital for the environment.
"I can go right around Michigan and point out beaches that have been cleaned up, bacteria eliminated, and not counting the challenges with zebra mussels and the fight on Asian carp," Stabenow said.
The programs have bipartisan support in Congress. Backers say states and local governments already do their share and federal involvement is essential to keep the cleanups on track.