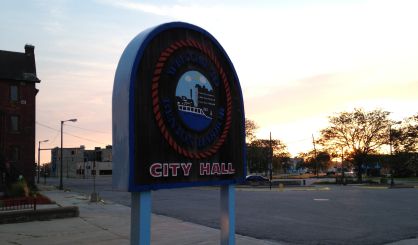 The latest county treasurer list of properties to be demolished in Benton Harbor has been approved by the city commission. At Monday's meeting, Mayor Pro Tem Duane Seats said he and other commissioners went over the list of blighted homes to make sure they're really in need of demolition.
"Some have structural issues as far as the foundation, some have issues as far as no walls in the house," Seats said.
Seats said many homes were removed because they weren't in bad shape and people live in them. The city assessor said he checked them all out as well, and they've got to go. Also Monday, the commission approved hiring the Design Online company to redesign the city's website for $14,000. City Manager Duane Seats later announced he's appointed Dan McGinnis to the post of director of public safety. McGinnis was previously the acting director.