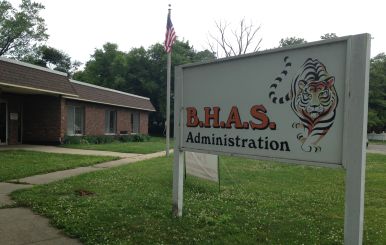 A final plan for Benton Harbor Area Schools to drop ten unused properties could be approved next week by the board of education. At a Tuesday work session, trustees were told a firm will be hired to handle the sale of surplus buildings and other properties. If they don't sell within a year, they'll either be auctioned or given to the land bank. Superintendent Dr. Shelly Walker told WSJM News the goal is to save money.
"To offset some stress on the budget, and to work toward addressing some of that debt," Walker said.
The ten properties to be sold include such schools as Morton and Sorter, as well as the technology center. There's also a plan to sell the central administration building within a couple of years. The plan has been approved by the Michigan Department of Treasury. It will also be considered for final approval by the school board next Tuesday.