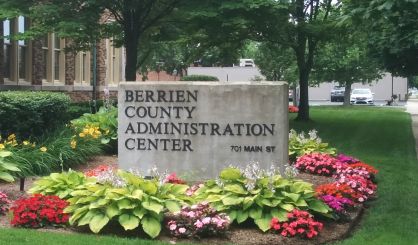 The Berrien County Treasurer's office is bumping back the date of this summer's foreclosed properties auction. For about 20 years, the auction was held on the third Tuesday of July. However, Berrien County Treasurer Bret Witkowski tells WSJM News that's not working so well anymore.
"It worked out great when back, for example, in 2004 when we had 88 foreclosures," Witkowski said. "Fortunately this year, our foreclosures are down. They're probably about 250 or 240, but we also are managing 700 people in payment plans. So, in theory, we could have a thousand foreclosures today as compared to 88 in 2004."
Due to the large number of properties Witkowski's staff has to manage, the auction this summer has been moved back to August 22. Witkowski tells us the usual rules will apply, and the auction will still be held at the DANK in Sodus Township. The annual land auction book will be available in mid-July at the treasurer's office in St. Joseph and Niles for $5. It will also be posted at BerrienCounty.org.