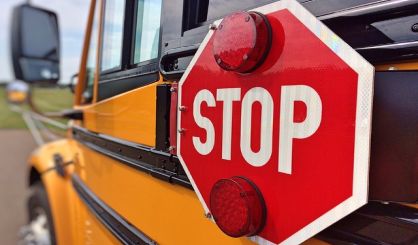 The Michigan House has supported legislation which allows for flashing advisory signs to be installed on the backs of school buses. State Representative Holly Hughes spoke with Michigan News Network about the plan.
"We tested this light right in the center of the bus at eye level," Hughes said. "It says 'Stop Do Not Pass' just like a text message only bigger and with a stop sign so that you know what to do when a bus stops and that you cannot go."
The Montague Republican says the bill follows the 2011 deaths of 16-year old Bruce Privacky and his 13-year old sister, Toni. Their vehicle crashed into the back of a school bus in west Michigan.