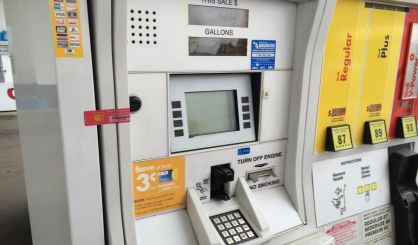 The state of Michigan is reminding everyone about the dangers of gas pump skimmers. That's after five more skimmers were found on pumps around the state in recent weeks. Michigan Department of Agriculture and Rural Development spokesperson Jennifer Holton tells WSJM News those skimmers can be hard to spot.
"Credit card skimmers cannot be seen from the outside," Holton said. "You can't tell whether a pump has one or not."
It is the department's job to check gas pumps for skimmers, but given the thousands of gas pumps around the state, it also relies on gas station owners to do their own checks. You might notice special security tape on a pump indicating that's happened. A total of 82 skimmers have been found on Michigan gas pumps in total. You can see a video with more information right here.