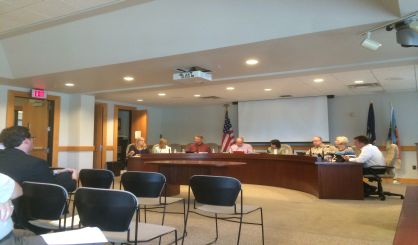 St. Joseph City Commissioners have approved a Whirlpool request that a commercial rehabilitation district be created in the area of its tech center on Upton Drive. That move comes as the appliance maker aims to bring a $35 million expansion to the tech center. Rob Cleveland, with Cornerstone Alliance, tells WSJM News this is good news for the area.
"It's a great opportunity anytime anyone is investing, and it certainly solidifies what Whirlpool has been doing," Cleveland said. "Several hundreds of millions of dollars of new investment in Benton Harbor and St. Joseph. The St. Joe Tech Center renovations and upgrades will help solidify the laundry and dish platforms of Whirlpool."
Whirlpool is looking to put in a new $24 million building which would be attached to the current tech center while doing $11 million in renovations at the existing facility. It needs city commissioners to approve it for a tax abatement, and the commercial rehab district designation was needed for that. Next, the commission will consider the tax abatement itself. It would be for ten years, and mean the taxable value of the property couldn't go up during that time.