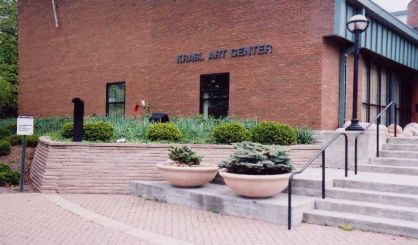 It's almost time for the 56th annual Krasl Art Fair in St. Joseph. Fair Director Corrie Wolosin tells WSJM News you can go down to the bluff and buy things from artists from all over the country.
"They're finding it's very difficult, just like we did in the House, and we're watching from afar," Upton said. "I don't think they've come to a conclusion yet. They're talking about a lot of different alternatives. There will probably be hundreds of amendments when the day is done, when they finally get to a compromise."
Wolosin tells us they'll have paintings, sculptures, jewelry, and more. The Krasl Art Fair kicks off Friday with the Krasl Block Party. The art displays will be up Saturday and Sunday downtown. Wolosin recommends taking a shuttle. The pick-up locations will be the Edgewater Business Center and Kelly's Bowl.