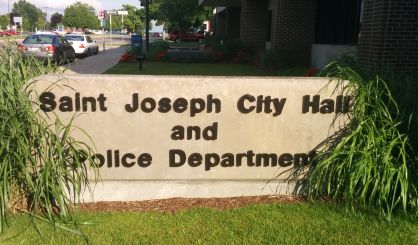 St. Joseph City Commissioners have taken the biggest step they needed to take in order to help a Whirlpool Tech Center expansion move forward. On Monday, they approved a commercial rehabilitation district certificate for the area of Upton Drive where the tech center work could take place. Rob Cleveland, with Cornerstone Alliance, tells us the next step is to get support from the Michigan Economic Development Corporation.
"The city of St. Joe took a huge step forward tonight," Cleveland said. "The process really works with local support before we get state support. So, we've been presenting. We presented this project to the state of Michigan last month. They needed to see that the city of St. Joe supported it, and now we've taken that step."
The MEDC support could come in a variety of different forms. Whirlpool's plan is to invest $35 million in the tech center, adding one new building and renovating the existing one. The commercial rehab designation means the taxable value of the property will not go up for ten years to help Whirlpool recoup some of the costs.