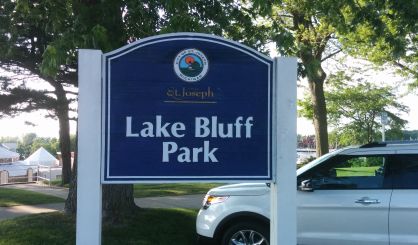 St. Joseph City Commissioners have given the green light to a sign at Lake Bluff Park to advertise what the newly-redone green roof at the Silver Beach Center Curious Kids Discovery Zone. The Curious Kids Museum's Lori Marciniak tells WSJM News they've had vegetation on the roof since 2010. It was redone in May.
"It's a living roof," Marciniak said. "So, the roof is completely covered in plants. We've had one since 2010 when the Silver Beach Center opened where our Curious Kids Discovery Center is."
The St. Joseph City Commission on Monday approved a sign for the bluff overlooking the green roof explaining what vegetation is there and why.
"We just want to give a few of the benefits and talk a little bit about the types of plants that are there, and just really what it does for the city other than give a beautiful view to the residents," Marciniak said.
Marciniak tells us the Curious Kids green roof is one of five in the state. She says donations make it possible for the non-profit to have one. Commissioners noted Monday the city's master plan declares an intent to be a green community.