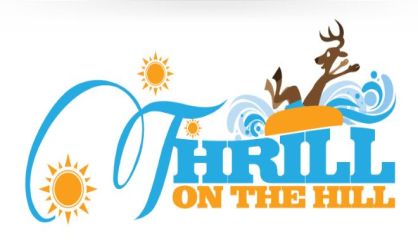 Coming up next week in Buchanan is the second annual summer Thrill on the Hill. The party was started last year as a counterpart to the annual winter Thrill on the Hill. Randy Hendrixson, with the Buchanan Chamber of Commerce, tells WSJM News they'll throw a luau and take advantage of the big hill downtown.
"Last year, we decided to do a giant Slip and Slide — 500 feet, in fact — down the same route, our main road coming to town, and see how it worked and everybody loved it," Hendrixson said. "We had tons of people show up, and we're thrilled to be able to do year two."
Thrill on the Hill will run next Thursday through Saturday. The slip and slide set up on the hill will be operational from 4 to 10 on Thursday, noon to 10 p.m. on Friday and 10 a.m. to 10 p.m. Saturday. The adult luau will be Friday from 11 p.m. to 1 a.m. They'll also have live music.