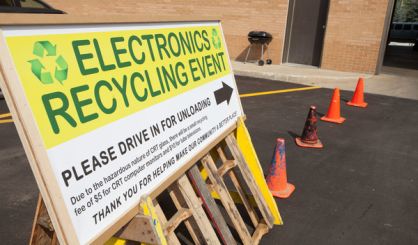 If you've got some old household chemicals or electronic items sitting around in your basement or garage, you'll have a chance to get rid of them for free next week. Berrien County Parks Department Environmental Property Manager Jill Adams tells WSJM News they'll be taking items to be recycled next Wednesday. She says it's better to properly process unwanted electronics.
"All these electronics have metals and plastic and glass and other various parts that, instead of just being wasted and not used in any way, they can be reused for what they are if it's repairable or workable, or it could be recycled for its various components," Adams said.
There will be a $20 fee for TVs and a $10 fee for monitors. All you have to do is show up. The recycling event will be at Love Creek County Park in Berrien Center next Wednesday from 3 to 7 p.m. You can find a list of everything they'll take at BerrienCounty.org/Recycle.