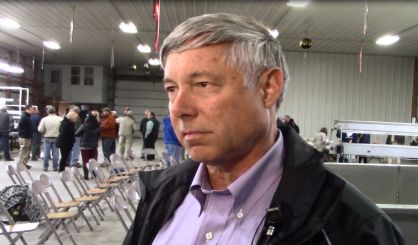 A new Soo Lock is on Congressman Fred Upton's wish list. He tells WSJM News the Soo Locks, located in Sault Ste. Marie, are essential for allowing cargo to be shipped between Lake Superior and the lower Great Lakes. The largest lock, the Poe Lock, is quickly aging, and Upton says a new one is needed in case it fails.
"It's a very important infrastructure project," Upton said. "I was up there with the governor and many of our congressional delegation about a month ago or so. We're all convinced that thishas to be done, and we're working together as the Great Lakes Caucus to see what we can do to get the project moving."
A new lock — which would have to be about 1,200 feet long, 110 feet wide, and 32 feet deep — would be about $1 billion. Upton tells us he's hoping to see the lock replacement included in an infrastructure bill Congress is expected to get to work on soon.