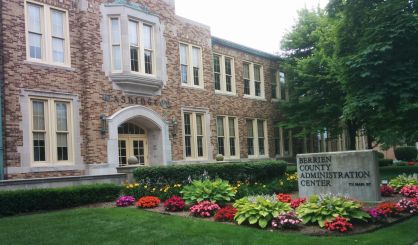 The issue of the Berrien County Road Commission continues to be considered by the full Berrien County Commission. Chair Jon Hinkelman tells WSJM News commissioners held a meeting Thursday where they heard from representatives of counties that have opted to take over their road commissions. Up next will be a couple of public hearings on the issue. Hinkelman tells us county commissioners are not year leaning one way or another.
"They haven't indicated to me that they're leaning one way or the other, " Hinkelman said. "They're just glad to have the education to find out if there's  way out there to better utilize taxpayer dollars out on the road."
The county commission could take over the road commission by creating a new county roads department. The road commission has been struggling with some governance issues, prompting the discussions. The county commission this week heard from the full road commission, along with the County Road Association of Michigan. The issue will continue to be discussed for the next several weeks.