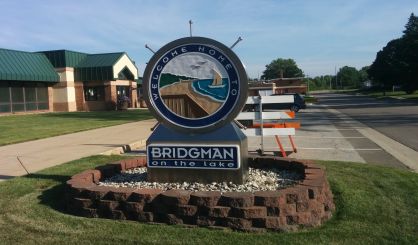 The city of Bridgman wants to hear from residents as it develops its next master plan. City Manager Juan Ganum tells WSJM News it's important for a community to carefully craft a master plan because the document governs several aspects of local development for as long as 20 years into the future.
"Master plans deal with community land use, and they include larger goals about transportation and sidewalks, downtowns and public parks," Ganum said. "Communities that are along the lake like Bridgman will get into recreation and tourism and economic development."
Bridgman's master plan specifically is being crafted around the notion of resiliency. Ganum tells us that means they're factoring in adverse circumstances that could affect the city in the future. A meeting will be held at Weko Beach this Thursday 7 pm. for folks to weigh in.