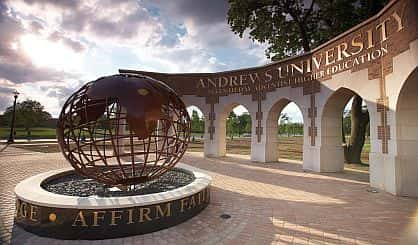 Next Monday's eclipse is prompting some Andrews University students to hit the road, and they're also inviting you to come along. Kelly Youngberg, with the school's physics department, tells WSJM News a group of about 40 have signed up to take a bus over to Portland, Tennessee. The eclipse viewing there will be almost as optimal as in South Carolina. Youngberg is excited for the big event.
"You'll be able to see planets during totality, and you'll also be able to see some stars," Youngberg said.
They've run out of beds for anyone who wants to go along, but they'll still take you.
"If people are willing to sleep on mattresses on the floor in a room with two or three other people, we definitely have room for that," Youngberg said.
The cost to go will be $210. Monday's eclipse here in Michigan will begin at 12:56 p.m. The peak will come at 2:22, and it will be over at 3:44. Youngberg tells us the eclipse will be visible here, but not as stark as in Tennessee. If you want to join the trip, call the Andrews Physics Department.