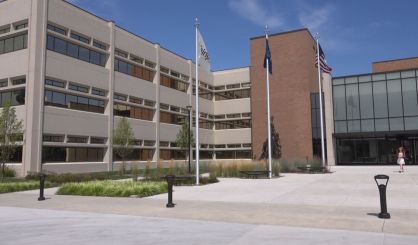 Whirlpool Corporation has been given LEED certification for two of its Benton Harbor facilities. Whirlpool Director of Real Estate Lee Utke tells WSJM News the headquarters on M-63 has been given LEED Silver status, while the new Riverview campus has received LEED Gold status. Utke tells us that's not easy to get.
"There's a laundry list that we have to meet," Utke said. "We have to have people come in and certify it. Then it's submitted to the green building council, and they decide what level we have achieved."
LEED certification is granted to properties designed with environmental sustainability in mind. Utke tells us Whirlpool uses recyclable materials for the floors, LED lights, and designs to allow for more open space. They also maximize green space and promote alternative forms of transportation. Utke tells us that's better for both the environment and the employees. The new certifications are the 14th and 15th for Whirlpool.