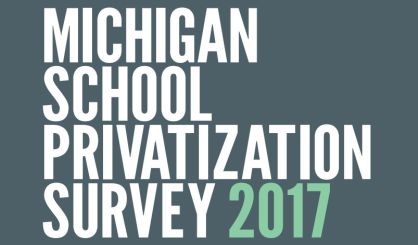 More Michigan school districts are contracting out support services these days in order to save money, and the Mackinac Center for Public Policy says that's a good thing. Director of Fiscal Policy James Hohman tells WSJM News it's more efficient for schools to hire private companies for transportation, food, and custodial services.
"Districts are looking to stretch their dollars further," Hohman said. "Most of the districts that look at contracting out are trying to find some savings so they can put more money in the classroom."
43% of Michigan school districts now have private providers for food. The figure is 52% for custodial services, and 29% for transportation. Those numbers were in the single digits in the early 2000s, but Hohman says the Great Recession forced many districts to move to privatization. He says additional services can be consolidated by having agencies like the local ISD handle human resources. The Mackinac Center has released a report on school privatization. It can be found right here.