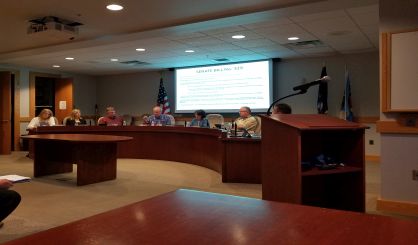 St. Joseph City Commissioners continue to keep their eye on legislation introduced in the Michigan Senate that they say would remove local authority to regulate short-term rental properties. Back in May, the commission expressed its opposition to the idea, and Mayor Mike Garey said at a meeting this week the body needs to remain vocal. He said the plan is intended to back the real estate lobby, and would prevent local authorities from making their own rules.
"The community would lose all input on any location for a short-term rental, Garey said. "Anywhere, anytime, anyplace."
Garey warned, under the legislation, St. Joe residents could find their homes sandwiched between two "Animal Houses." He said commissioners need to let others know, and continue working with their state lawmakers.  They've been in contact with state Representatives Dave Pagel and Kim LaSata, along with state Senator John Proos.