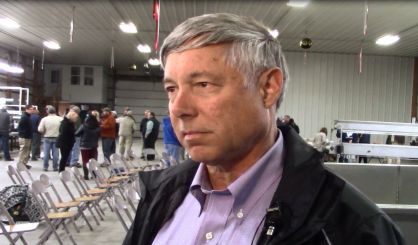 Congressman Fred Upton is calling on lawmakers in Washington to pass a replacement for the Deferred Action for Childhood Arrivals, or DACA, program now that the White House has announced President Trump's decision to shut it down. Upton tells WSJM News the six months Trump has given Congress to come up with a legislative solution should be enough.
"Congress needs to step up to the plate and say, 'Here's what the law ought to be,'" Upton said. "I'd like to think there's a bipartisan way we can do this, particularly for these kids who came. They've been here all their life, sometimes for a couple of decades. They know no other country."
Upton tells us there will be "trouble" if Congress fails to do its job. He just got back to Washington after a summer break in his district and says he's heard from farm and restaurant groups who don't want to see the Dreamers go. Upton adds he wants to see a "compassionate but accountable" replacement for DACA so young people who have never known another country don't get kicked out.