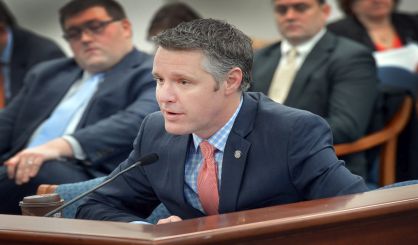 State Senator John Proos is calling his most recent tele-town hall meeting a success. He tells WSJM News more than 1,600 people dialed in to the September 12 meeting. It was a chance for folks to ask Proos about whatever was on their minds. Proos tells us that's quite a lot, as it turns out.
"In particular, we were able to talk about important topics," Proos said. "Auto insurance continues to be one of those top issues. School vouchers came up. One of the questions about school vouchers was are there going to be changes as it relates to vouchers in the state of Michigan. And criminal sentencing and public transportation are just a couple of the topics of direct questions that we were able to take."
Proos did a poll of the people who called in, and found auto insurance rates are the top concern for 30% of them. 25% said education and 20% said Second Amendment rights. Proos tells us the tele-town halls are an efficient way to speak with the people he represents in Lansing. He's planning to hold more of them.